— BOTTLES —
COME TRY OUR BOTTLES, YOU WON'T BE DISAPPOINTED. ALL OF OUR PRODUCTS ARE DISTILLED ONE TIME TO PRESERVE MAXIMUM FLAVOR IN A 50 GALLON POT STILL. EVERYTHING IS FERMENTED, DISTILLED, BOTTLED AND LABELED IN FREDERICKSBURG TEXAS.
If you enjoy Tequila, then you will enjoy our Agave Spirit. Since it is produced in the United States, we can't call it Tequila, but it is made from the same ingredients as top shelf Tequila Brands. 100% Blue Agave. It is very smooth and is great for sipping or mixing into your favorite tequila based cocktails.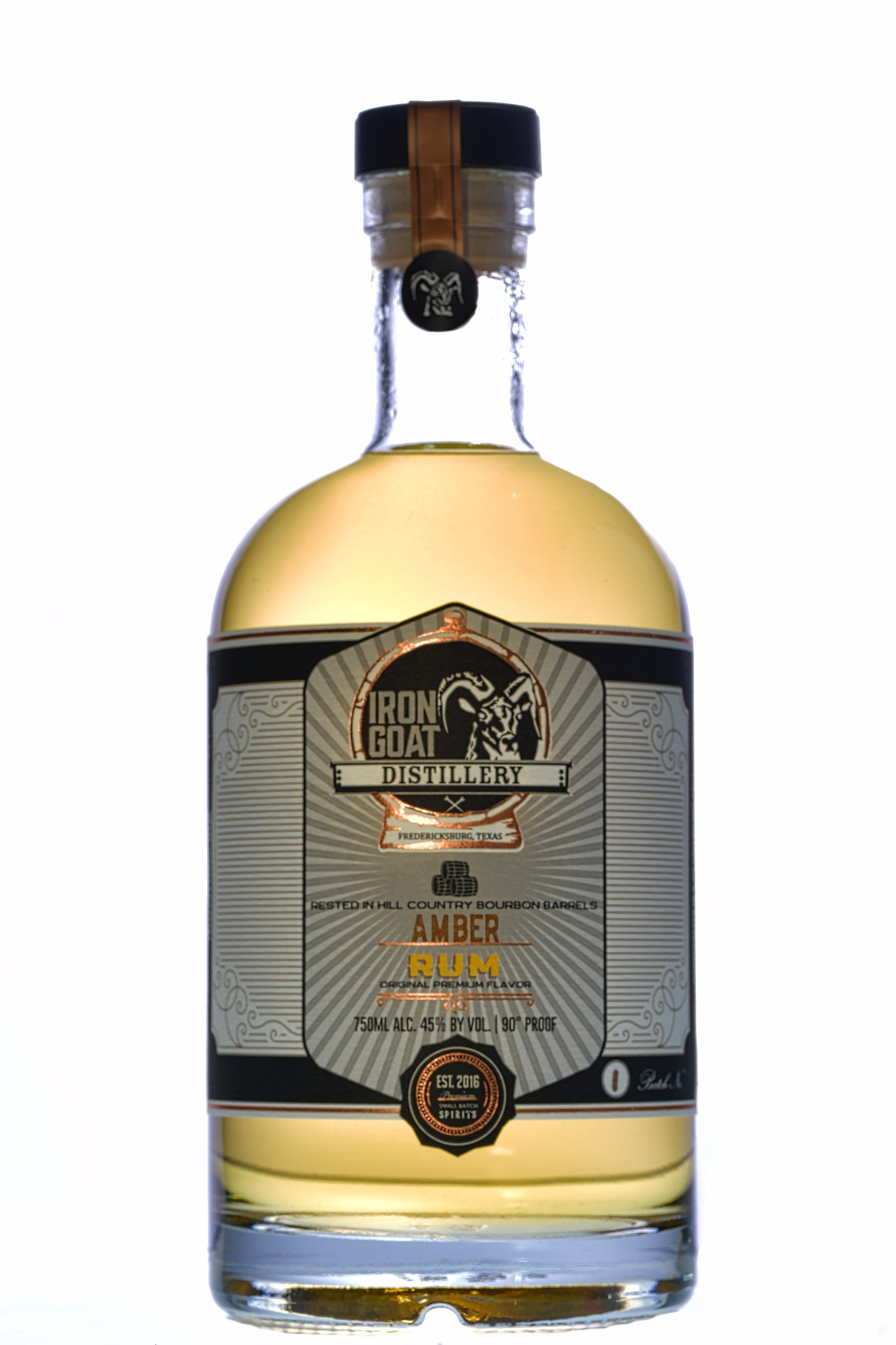 Amber Rum is made from our Silver Rum and it is aged for six months in a used Garrison Brother bourbon barrel. It has a beautiful amber color with vanilla and caramel flavors from the barrel, as well as a earthy molasses flavor. It makes a great sipping rum but it can be mixed to make delicious cocktails. Since it has bourbon flavors from the barrel, it can be used in whiskey based cocktails in place of whiskey.
-90 PROOF-
Our Honey Spirit is made from 100% local honey. Just water, honey and yeast.
Our Silver Rum is made from a mixture of blackstrap molasses and turbinado sugar. It is great for mixed drinks.
Our Amber Rum with a hint of cinnamon flavor added. It is not sweetened and does not have a syrupy consistency of most cinnamon flavored spirits.